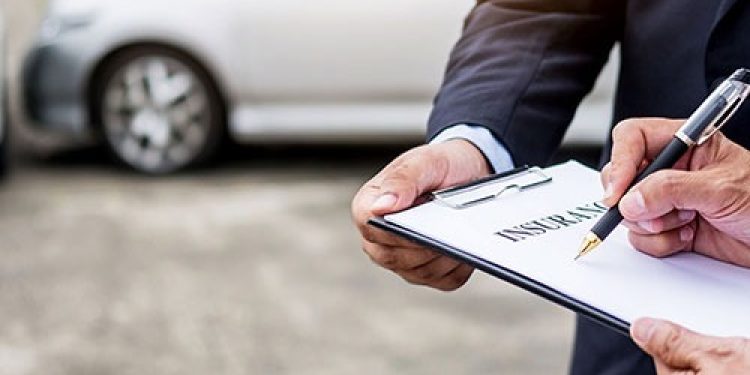 Last Updated on November 27, 2023 by
admin
Are you tired of paying a lot for car insurance every year? Do you want to save money while still having enough coverage? Well, you're in luck!
In this blog post, we will share smart and useful tips to save money on car insurance. These strategies will help you cut costs without sacrificing necessary coverage.
Let's face it – car insurance is a necessity, .not a luxury. Having a safety net gives us financial security when unexpected troubles arise. But that doesn't mean you have .to pay exorbitant premiums for the peace of mind it offers. To lower your car insurance rate and save money for important things in life, be proactive, informed, and savvy.
How To Save Money On Car Insurance? Explore 10 Smart Ways!
When it comes to saving money on car insurance, it's essential to be proactive and informed. Let's explore some practical tips that can help you achieve substantial savings:
Ask for a discount – Asking for a discount may seem like a simple .tip, but it's one that many drivers overlook. Insurance companies offer various .discounts to incentivize responsible and low-risk drivers.

You can save money by taking advantage of various discounts. These include safe driver discounts, discounts for having multiple policies, discounts for having car safety features, good student discounts, military discounts, senior citizen discounts, and discounts for parking your car indoors, and discounts for members of certain organizations.

When you talk to your insurance provider, ask about discounts that are available and how you can qualify for them. If you've improved your driving habits or made changes to your car, like adding safety features, let your insurer know. They might have discounts available for you.
Drive safely – Your driving habits can directly impact your .car insurance premium. One of the best ways to save money on car insurance is by keeping a clean driving record. Many companies reward safe drivers with lower premiums.

Avoiding accidents, traffic violations, and speeding tickets not only keeps you and others safe on the road, but it also shows insurers that you are a responsible driver. This reduces the perceived risk of insuring you.
Shop around – If you think your car insurance is too expensive, consider looking at other choices. One of the biggest mistakes drivers make is not comparing insurance quotes from other companies. Sticking with the same insurance provider for years without checking other options can be a costly error.

Car insurance rates can vary a lot between providers. It's important to shop around and compare different quotes. To find a better deal on insurance, try shopping around and comparing quotes from different companies. Before you make a decision, make sure to think about coverage levels, deductibles, and customer reviews.

Online comparison tools make this process easy .and convenient. When choosing a company, don't just focus on the price. Take into account the coverage and customer service reputation to make a well-informed choice.
Drop coverage you don't need – Car insurance policies often have optional add-ons or coverage types that may not be needed by everyone. Consider reviewing your insurance policy closely. Look for any coverage that duplicates what you already have or doesn't match your needs.

Some coverage types are important, but others may not be valuable for your situation. By dropping unnecessary coverage, you can potentially reduce your premium costs.

If you have an old car that has lost much of its value, it might not make sense to keep comprehensive and collision coverage anymore. These cover damages to your vehicle.
Improve your credit score – Your credit score can significantly affect how much you pay for car insurance. To assess the risk factor, insurance companies often use credit-based insurance scores. A higher credit score shows that you are financially responsible. This is often linked to being a responsible driver too.
Get an insurance-friendly vehicle – When buying a new or used car, think about how it could affect your insurance cost. Some cars, like luxury cars and sports cars, often cost more to insure. This is because they have higher repair costs and are at a greater risk of theft.

Family-friendly sedans and minivans are commonly seen as safer and more affordable to insure. Before buying a car, ask your insurance company for an estimate of the insurance costs for the specific model you want.

Buying a used car can also lead to cost savings on insurance. New cars usually cost more to insure because they are worth more and can be more expensive to fix. Used cars are cheaper, so insurance for them is more affordable.
Increase the deductible – The deductible is the amount you pay before your insurance coverage starts. If you choose a higher deductible, you take on more risk, which can result in lower premium costs. Be careful when increasing your deductible. Make sure it's an amount you can easily pay if there's an accident.

Raising your deductible can be helpful if you drive safely and don't expect to make many claims. Just remember, if you increase your deductible to save money now, you might end up paying more out of pocket if you have to make a claim later.
Bundle your policies – Consider bundling your car, home, and life insurance with one provider if you have multiple insurance needs. Insurance companies often offer discounts when you bundle multiple policies. This can help you save money.

Bundling your insurance has its benefits. It makes managing your policies more convenient since you have them all with one company. In addition, if you ever need to file multiple claims, it can simplify the process.

If you bundle your car insurance policies, you can save anywhere from 3% to 25%. That's fantastic!
Consider usage-based insurance if you don't drive a lot – Usage-based insurance, also called telematics or pay-as-you-go insurance, is becoming more popular in the car insurance industry. Your insurance rates are determined by how you drive and how much you drive instead of general risk factors. A device is put in your car to track how you drive. It monitors speed, acceleration, braking, and distance covered.

If you drive safely and don't drive often, using usage-based insurance can save you a lot of money. When you drive responsibly, your insurance provider may give you discounts and rewards. If the data shows risky driving habits, your rates could increase.
Change how you pay your premiums – Believe it or not, the way you pay your car .insurance premiums can influence the total cost. Here are some payment options that may help you save money:

Pay in full: If you pay the full amount of your yearly premium at once, you may be eligible for a discount. If you can afford to pay the .full amount in one go, this may be an attractive option to save money on your policy.
Set up auto payments: Many insurance companies offer automatic payment options. By setting up auto payments, you can avoid the .risk of missing a payment and incurring late fees.
Advance Payment: Insurance providers may offer a discount if you pay upfront for several months or a year of coverage. This option can help you secure a lower overall premium.
Pay As You Go: Certain insurance companies offer pay-as-you-go plans. With these plans, your premium is calculated based on the number of miles you drive. If you don't drive frequently or have a short daily commute, this option .could lead to savings.
Frequently Asked Questions
Can I Save Money On My Car Insurance If I Bundle It With Other Types Of Insurance?
Yes, when you combine your car insurance with other policies like home or renter's insurance, insurance companies often offer discounts.
Is It Possible To Get Discounts For My Teenager's Car Insurance?
Yes, Many insurance companies offer discounts for teenage drivers who have good grades or complete driver education courses.
Does My Credit Score Affect My Car Insurance Rates?
Yes, Insurance companies often use credit scores to determine their rates. A good credit score can lead to lower insurance premiums.
Andy Walker is a freelance content writer who specializes in writing for insurance and finance related niches. He has years of experience in this field and has written extensively on a variety of topics. Andy's work is always highly polished and well-researched, ensuring that his clients are always happy with the results.
---